SHATEC-TSR (The Sapling) Takeover: Alumni Edition kicked off with the young and ambitious trio at ISSHO (meaning 'Together' in Japanese).
They are former classmates, established culinary chefs (having cut their teeth at Michelin-starred establishments like Restaurant Zén, Oshino and Shinji), R&D enthusiasts and business partners, and had taken on the mantle to deliver their crafted menu in the SHATEC kitchens for one delectable evening.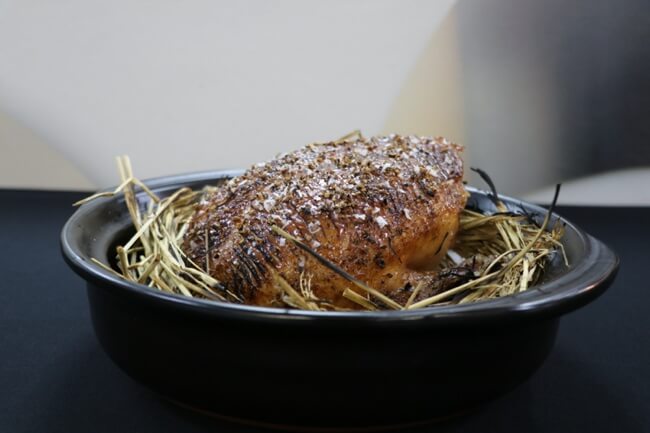 Chefs Keefe, Keane and Ying Rong have worked together in a professional capacity for more than four years after completing their SHATEC education in 2018. Their shared work ethic in workflow, precision and finesse speak volumes in the way they cook. Chef Keefe from ISSHO shared with us, "Each of us play multiple roles in cooking to produce sauces, soups, entrées and appetisers. Having gone through many services together, we can tell just by looking at one another what our next step is!"
ISSHO had designed the menu to feature in-season prime ingredients, which draw on their distinct flavours and encourages out-of-the-box ideas. Their main dish is the Donabe (rice cooked in a Japanese cooking vessel made of clay), topped with a creative mix of premium Japanese produce and proteins.
With the nationwide dining limits lifted, SHATEC-TSR Takeover opened to a filled capacity at The Sapling, SHATEC's student-run restaurant offering table service. The ISSHO team served only compliments for their juniors at SHATEC: "The students were a big help. We were impressed by their speed, agility and professionalism in their performance on this night. They will reach greater heights!"
Culinary students got the opportunity to work on preparation and plating, tasked and guided by ISSHO members. "A few students stood out to us. With hard work and perseverance, they can hone their craft and go far," Keefe said.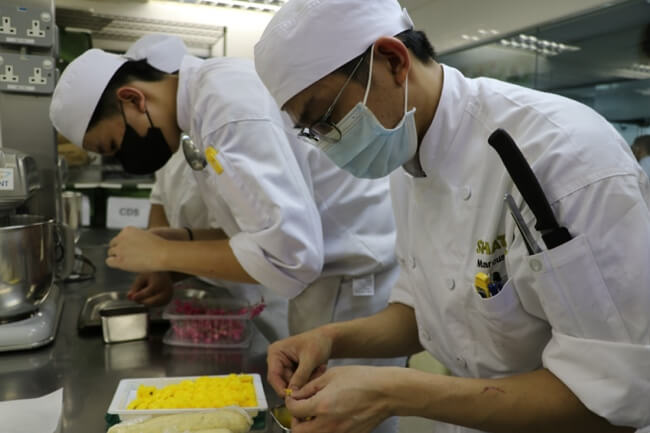 Hospitality students listened intently to Chef Keefe share their cooking methods and individual components of each dish being served, and how to tackle certain scenarios during service. Focussed on providing a great service experience, the students asked questions and interacted with the Chefs.
In the Pastry Production kitchen, pastry students sprang into action plating the SHATEC-prepared dessert, the final course to grace guest tables. It is a Japanese-inspired sweet confection that is refreshingly smooth and palate-cleansing.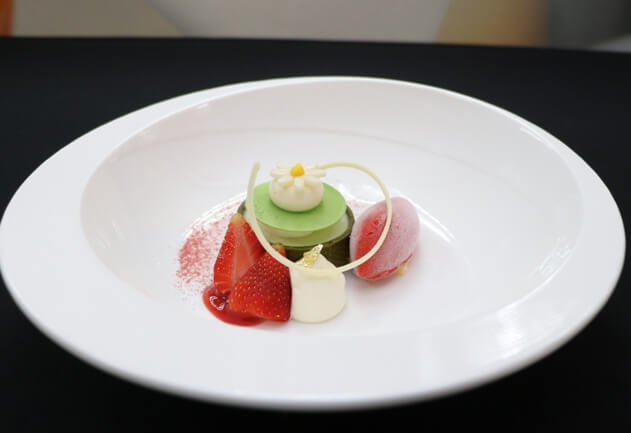 We spoke to guests for a casual review of their experiences. Sandra shared the remarks from her party of four, "The tastes and textures in tonight's dishes were not something I've encountered in Japanese food before! 7 Days Aged Duck hit all the right spots with a unique taste. Served with the Donabe, the Fish Bone Broth has a pleasant umami flavour, and the Pickles were a treat."
"The Duck served at medium doneness was superb, especially when paired with the Kampot Pepper Jus and sweet Rhubarb Honey glaze," remarked another guest, Jacob.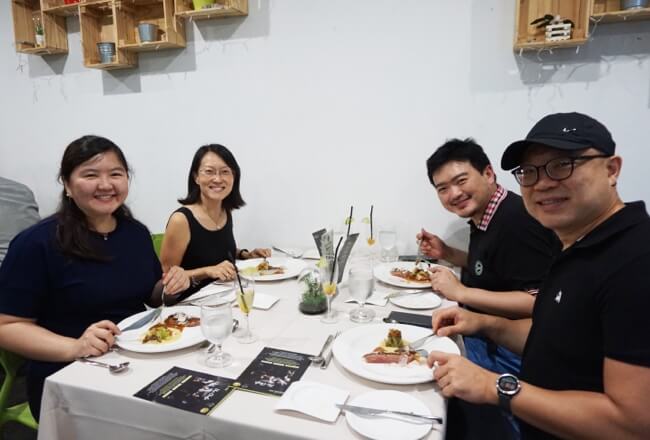 On exciting projects and what they have planned next, Chefs Keefe, Keane and Ying Rong are carving a wildly inspiring culinary career for themselves. They shared, "We continue our rigorous R&D work in the test kitchen. Stay tuned! We are launching a new menu on both ISSHO and our private dining outfit, ONOM Supper Club, and will soon host another pop-up. We might also be opening a restaurant in the very near future."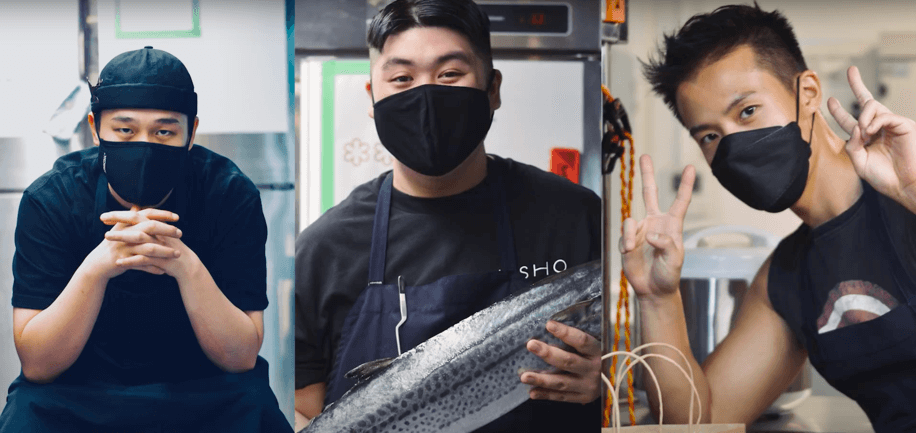 Follow ISSHO on Instagram: @issho_sg
Read more about the trio and their work in ONOM Supper Club on SHATEC Times (Page 06, Issue 23)!
ABOUT SHATEC-TSR Takeover
SHATEC-TSR Takeover is the newest key industry partnership programme by SHATEC. This monthly initiative will spotlight successful young chefs who can acquire experience operating an F&B business with The Sapling Restaurant as a pilot platform.
Following the widely successful Gourmet Night at The Sapling which was suspended during the pandemic, SHATEC-TSR Takeover is a learning lab for final-year students to put their classroom skills and knowledge into practice while learning the latest culinary trends from the guest chefs.